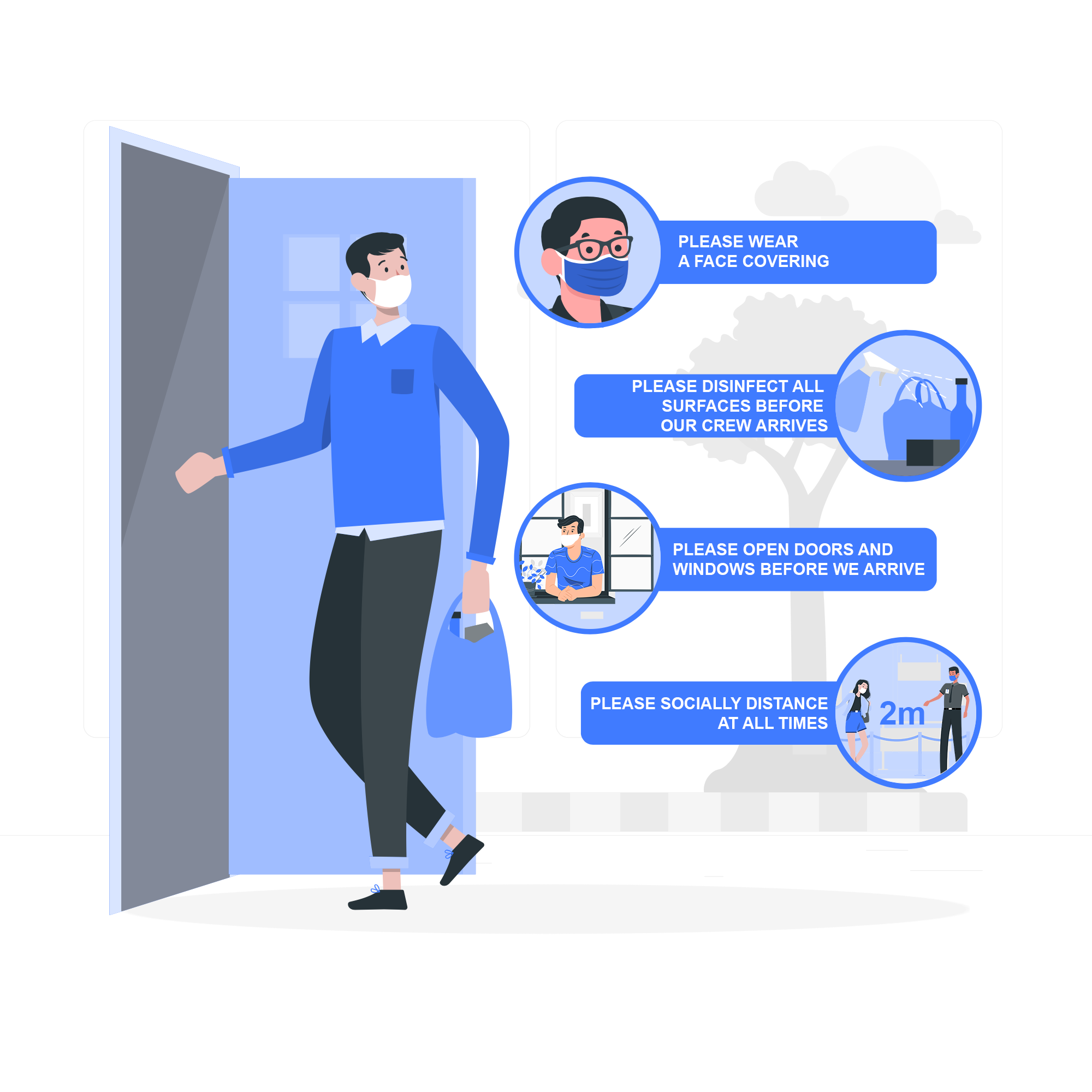 Humphreys Covid-19 statement
We take the welfare of our customers, personnel and agents very seriously. Consequently, we are taking the necessary precautions to limit the transmission of Covid-19. This includes observing government guidelines both in the UK and overseas as appropriate.
We will conduct wellness checks with all our personnel to ensure that they are not showing symptoms of, or are knowingly suffering from, Covid-19 when they enter your property.
To reduce the risk of transmission of the virus, our personnel will be following Covid-19 precautions such as observing social distancing, wearing PPE and regularly using sanitiser / washing their hands.
Your role in helping reduce the risk of contracting Covid 19 is as follows:
Health precautions
If anyone in your household is showing symptoms of, or suffering from Covid-19, please make sure they are not present when we visit your property to survey, pack or move your belongings. (Please note, we can carry out a video survey should you wish.)
If anyone in your household is in a high-risk category, has a chronic medical condition, or underlying health issues, we strongly advise that they aren't present when we visit in any capacity.
On moving day
Please disinfect the following prior to the crew entering your property:
All belongings and furniture to be moved by Humphreys.
Accessible surfaces including internal and external doors.
Help us limit the number of people on your property at all times by ensuring only key members of 'your household' (e.g. friends, family and trades people) are present at any one time.
Please wear a face covering to protect our personnel.
Finally, please ventilate your property as much as possible by opening windows and doors.
Once you've accepted our quotation and given the go ahead for a move, we will send you up to date terms and conditions relating to our Covid-19 policy.